Staying in a Hotel Particulier
Max 5 people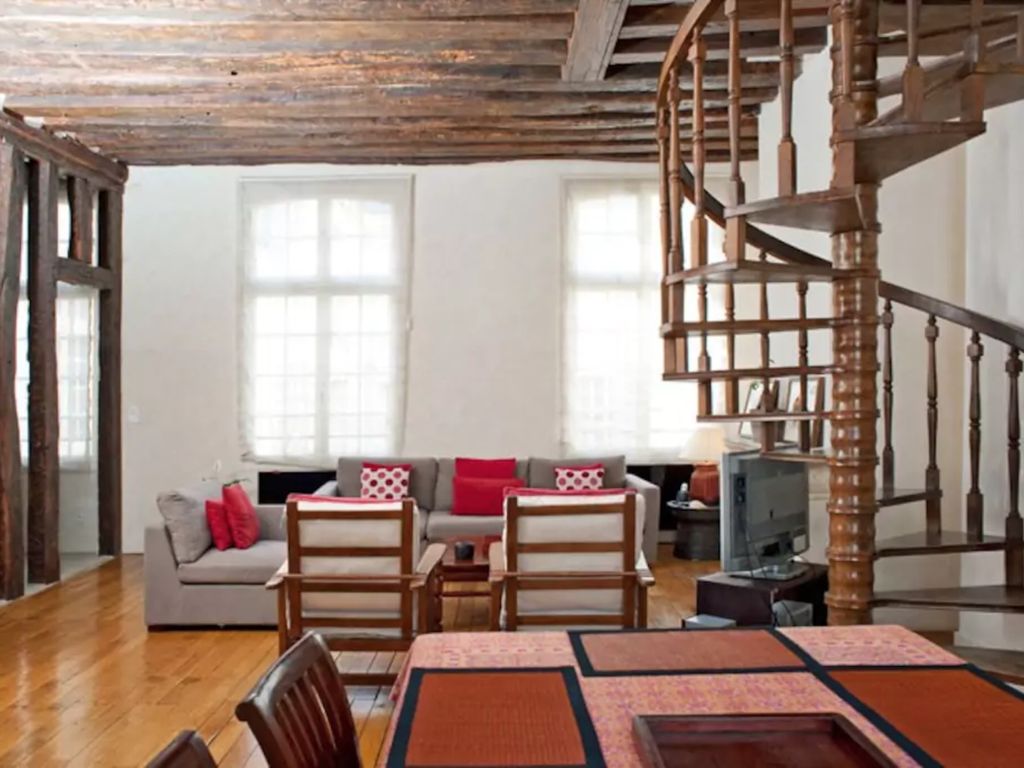 The hotel particulier is a traditional French residence consisting of a refined palace where live in.
If you book this apartment you will stay in a seventeenth-century hotel particuier.
This apartment in hotel particulier has very large size rooms and it is furnished with extremely care. There are 3 bedrooms and 2.5 bathrooms. Therefore, it can accommodate up to 5 people.
I think it's perfect for those who come to Paris with their family, as long as there are no babies or little children, considering the internal stairs.
It is perfect if you have to come in Paris for business! For instance, imagine to relax in here after a day full of work.
The hotel particulier in which is the apartment is in Le Marais. It is a central district in the 4th arrondissement. Le Marais is full of tourist attractions. Above all, trendy boutiques, art galleries, museums, markets, bistros and restaurants. You can reach the accommodation thanks to the metro: just get off at Etienne Marcelle or Arts et Métiers stops!
I Ithink this is a special accommodation in Paris. In addition to the huge rooms and all the comforts, it is located in a seventeenth century hotel particulier. What more could you ask for?
If you would like to experience this accommodation, book it clicking here!