Funny puns about art in Paris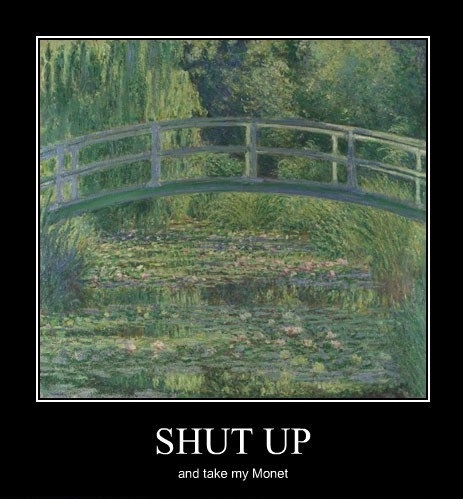 Some of the best Instagram captions about Paris include quotes or puns about the city. It is one of the best ways to keep stuck in the mind of your followers. You can't easily forget who makes you smile!
Instead of using storytelling techniques, I prefer suggesting using phrases that can even make you learn something about French culture.
Puns about French culture are all about the assonances on certain words. For example, some names of French artists are frequently used to create smart puns about art in Paris. How to use puns about art in Paris? Once you have taken a picture with your favorite painting by a French artist as background, you just have to choose the puns that match enough to create a good post and share it.
Besides puns about art in Paris, you can also use funny phrases to enrich your posts about your experience in this city. Sharing pictures and thoughts through social is a delightful way to make other people participate in your life.
If you use one of our suggestions, tag @parisrentapartments!
Funny puns about art in Paris
When I'm in France, I feel like a winner – I hate Toulouse.
I don't care. I'm moving to France! I got nothing Toulouse!
This place is so expensive. My best advice? Don't travel to France without Monet.
I've had an incredible week in France, but it's time to…Hugo.
Can I be Candide with you?
We were in such Henry to get to France.
Funny wordplays about Paris and France
I tripped in France. Eiffel over.
I couldn't come to Paris without my French coat.
What did one French man say to the other French guy? I don't know, I don't speak French.
I love to meet new people and make new France-ys while travelings.