From Paris to the Airport without any stress
Your stay in the city is over and you need to go from Paris to the Airport. Here I recommend the solution for any case.
Amber
Paris is very well-connected to its airports!
See also how to go from the Airport to Paris City Center!
Click here to find out how to go to Disnelyand from the Airport.
From Paris to Charles De Gaulle CDG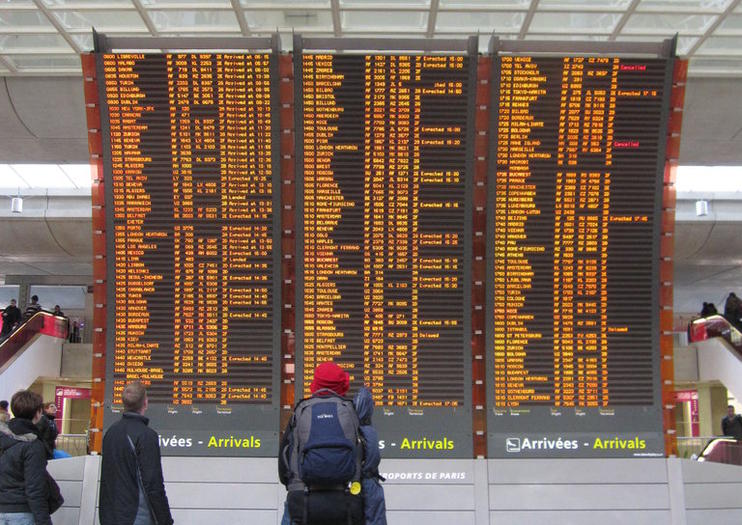 If you need to go from Paris to the Airport Charles de Gaulle CDG, you have the power to choose how.
You can take the RER B from the main metro stations such as Gare du Nord; Chatelet Les Halles; Denfert-Rochereau. You can't take the wrong one: the final destination is Paris Charles de Gaulle.
Take the bus from Gare de l'Est (no. 350). If your accommodation is near Nation metro station, take bus number 351 from there.
Another solution is to take the Roissybus from the Opera metro station.
From Paris to Orly Airport
If you need to go from Paris city center to Orly Airport, you have different solutions.
If you are in the center of Paris and your accommodation is near Antony station, you can take the Orlyval from there. Orlyval is a shuttle train. If you are not near Antony station, you can go there by RER B.
You can go by metro or RER B at Denfert-Rochereau station and then take the Orlybus, another shuttle service from Paris to Orly Airport and vice-versa.
You can take the RER C from Gare d'Austerlitz and then take Paris par le Train bus.
Leaving Paris to go to Beauvais Airport
When you need to go from the city center to Beauvais Airport, the best solution is to go to Porte Maillot and then take a bus that goes from Paris to Beauvais Airport. There are lots of Taxis (i.e. cabs) or special shuttle too but this is the cheapest since it costs between 15 and 20 euros for adults.