10 facts about the Tour Eiffel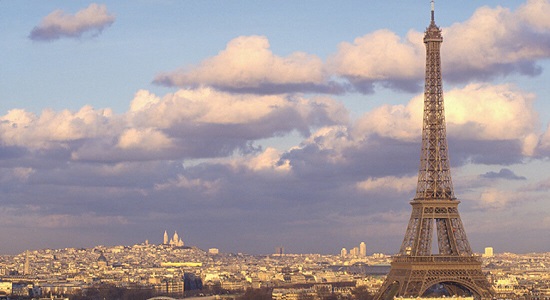 Here are 10 facts you may not already know about the Tour Eiffel, the symbol of Paris.
Even if this attraction is one of the most iconic places in Paris, and there are lots of books about it, there still are some facts that you may not already know! Year by year, there is always something new to learn about the Eiffel Tower and "her" creator Gustave Eiffel.
Even if the Eiffel Tower is not always the apple of the eyes of French people, they know all the amenities that concerns this huge monument of Modernity. Here are some facts that will get you to know the Tour Eiffel as a local!
10 Facts about the Tour Eiffel
Gustave Eiffel, who designed the Eiffel Tower, also created the internal structure of the Statue of Liberty;
The construction of the Eiffel Tower cost 7,799,401.31 French gold francs in 1889. It means 1.5 million dollars using today's exchange!
The Eiffel Tower is 324 meters high (including the antenna). Without considering the antenna it is 300m high;
It was the tallest building in the world until the opening of the Chrysler Building in New York in 1930;
The Eiffel Tower weighs around 10,000 tons;
There are 20,000 light bulbs installed on it;
It is forbidden to take photographs of the Eiffel Tower at night. Since the light design has copyright, you can't reproduce the lightning of the Eiffel Tower. You can take pictures of it at night only when the lights are off.
The French call her using the nickname La Dame de Fer, i.e. the Iron lady;
The Eiffel Tower has 108 floors, with 1710 steps. From the first platform, it can only be climbed with two lifts;
An Eiffel Tower lift travels an average of 103,000 km per year.
Take a look at how to take pictures of the Eiffel Tower!