Facts you don't know about the Louvre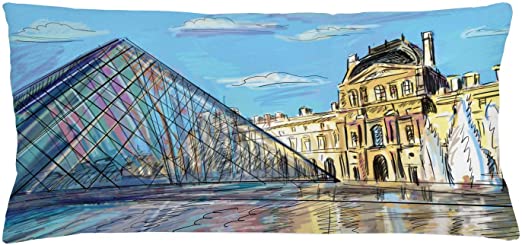 The Louvre is a must-see in Paris! It also is one of the symbols of the city. There is always something new to know about this stunning attraction. Here are some facts about the Louvre.
Facts about the Louvre
It became a museum during the Revolution 
In the mid-16th century, Francis I commissioned the construction of the Louvre Palace on the site of an ancient 12th-century medieval fortress. All subsequent kings occupied the palace until Louis XIV built the Palace of Versailles. The Palace of Versailles became the main residence of the French monarch, and the Louvre became a place of illegal occupation. During the French Revolution, it was partially inaugurated as a museum. The entire building opened only in 1993.
You can study at the École du Louvre
The École du Louvre is a higher education institution that allows art lovers to study archaeology, art history, anthropology, and epigraphy. It is located in the museum.
The pyramid wasn't always the most loved symbol of Paris
The glass pyramid of I.M. Pei outside the Louvre is now a symbol of Paris almost like the Eiffel Tower. But, just like the case of the Eiffel Tower, also the pyramid wasn't immediately appreciated during the inauguration in 1989. Critics argued about the closeness of such a contemporary structure to the older architecture of the Palace. Anyway, the pyramid is now one of the most loved symbols of the city in the world.
There is more than one Louvre in the world
The Louvre in Paris is not the only one in the world. The Louvre in Abu Dhabi, designed by Jean Nouvel, was opened in 2017 as part of an agreement between the governments of the United Arab Emirates and France that allows the United Arab Emirates to use the name of the Louvre for 30 years.