Instagrammable Paris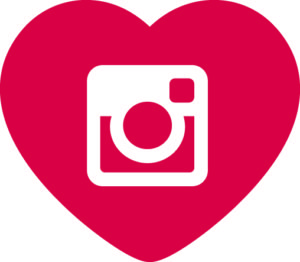 Instagrammable places in Paris are a lot! And that is why it's not so strange seeing many people striking a pose along some famous streets. So, why should you go to a well-known place where people take pictures for Instagram in Paris? Because these places are really beautiful and it's not a case that the eye of some photographers who firstly took pictures here and there focus in some precise spots.
Even if you are not a wannabe influencer, going in instagrammable places in Paris might be an idea to plan an itinerary. That is because they are good places prescinding from the number of people who take pictures there.
In Paris, there are lots of instagrammable restaurants, sports, cafés… Of course, Paris is the hometown of instagrammable food too! Just think about the fact that even if they are not truly Parisians, macarons are known all over the world for their French, colored, instagrammable version!
Amber
Let's see which are Paris instagrammable hotspots!
The 9 most instagrammable spots in Paris
Trocadero
If you are seeking a place where you can take the perfect Instagram photos in Paris with your friends, Trocadero is the metro station to note down. Once you get off, you will have the Eiffel Tower as a background. Also, the stairs make easier to take Instagram pictures in Paris even if you are a lot! I recommend coming back several times around Trocadero since it is very scenographic at night too.
Visualizza questo post su Instagram
Rue de l' Université
This Instagrammable street in Paris is one of the favorites of fashion victims. The trees that partially cover the Eiffel Tower and the traditional French buildings along the sidewalks are the perfect fashion set in Paris. The right instragrammable spot Paris rue de l' Université is at no. 228.
Visualizza questo post su Instagram
Rue Saint-Dominique
Similar to Rue de l' Université as aim for your perfect Paris Instagram photos. Rue Saint-Dominique is instagrammable because when you cross it, you see the Eiffel Tower popping out around a corner. You have many instragrammable spots of Paris to capture! Also, along rue Saint-Dominique there are lots of instagrammable restaurants and brasseries to go.
Visualizza questo post su Instagram
La Maison Rose de Montmartre
When you like to fill your feed in pink, go to La Maison Rose in Montmartre, one of the most instragrammable places in Paris. That is because of its peculiar shades and the plants that grow all over the façade of the house. If you want to go there, you need to go to 2 rue de l'Abreuvoir. Once you are there, take the chance to take Montmartre Funicular and visit Sacre Coeur-Cathedral. Also, not down which are the most famous vies in Paris to take the best Instagram pictures of Paris from above too.
Visualizza questo post su Instagram
Disneyland Paris
Since Disneyland is a dream-city based on cartoons and fantasies, it is so dreamy and instagrammable too! Castles, houses and restaurants are so carefully designed to be the perfect photo-set.
Visualizza questo post su Instagram
Old Magazine Stands
It's difficult to find something more Parisian that bouquinistes! They are old magazines and old books sellers which have magazine stands along the Seine. You can find little art objects and posters too. Lots of people take pictures while faking to have a glance at the books and even if I like to shop for real I have to admit that is a good spot for taking Instagrammable pictures in Paris!
Visualizza questo post su Instagram
Arc de Triomphe
Arc de Triomphe is a symbol of Paris and of course, it's so magnificent to be also instagrammable. If you want to take the perfect picture of your holiday in Paris, I suggest going there as the first thing in the morning is it's always crowded with tourists and cars!!!
Visualizza questo post su Instagram
Louvre
The Louvre is one of the most famous museums in the world. It is so famous to be a symbol of Paris. It must be one of the most instagrammable places in Paris! Louvre is amazing, there's no surprise about its beauty in pictures too. Whether you are in there too or not.
Visualizza questo post su Instagram
Where a famous movie was shot
Another trend is to take pictures in movie places in Paris, where some of the most famous movies were shot. You can do it in Paris too!
Visualizza questo post su Instagram
I don't fancy a Paris Instagram caption that is too long. But I have to admit that I like reading a caption that is not casual at all. If you don't know what to write about Paris but you would like to say many things in a few words, take a look at the Quotes about Paris!
Writers always help us to figure out what we feel through their words. But, if you are looking for something faster, I love to collect the smartest Paris Instagram captions.
Amber
 "The City of Love has my heart"
"Enjoying life one crêpe at a time"
"Let's take a picture, it will last longer"
"Paris is calling and I must go"
"Meet you at the Eiffel Tower"
"How can you complain in a place like Paris?"
As Instagram is a community made of #igers from all over the world, one of the ways to participate is to join a hashtag. A hashtag is a word used as a label by putting a # before it. Here are the most famous Paris Instagram hashtags.
Paris pictures are rich in hashtags!
Amber
#paris
#france
#love
#fashion
#art
#photography
#travel
#summer
#instagood
#picoftheday
#photooftheday
#beautiful
#europe
#artist
#luxury
#parisienne
#parisjetaime
#pariscartepostale
#parisbynight
#parisphotographer
#parismonamour
#parisgram
#parislove
#pariscity
#france
#frances
#francetrip
#francephoto
#france_photolovers
#france_vacations
#francewine
#francetourisme
#visitfrance
#lafrance
Paris Instagram filter
Paris is so instagrammable that Instagram released a filter named Paris! It is a filter you can activate by making a story or taking your picture in the story portion. Paris Instagram filter is loved by many people even if the best filters according to the net are Clarendon, Gingham, and Juno.
Paris Instagram accounts to follow
Now you are ready to admire Paris through the best Instagram pictures. You can look for pictures using hashtags but I suggest taking a look at some selected Instagram accounts about Paris too. Here which ones I think are the bests.
@brandieraasch
To admire Paris in all its shades.
Visualizza questo post su Instagram

@candiceperrin
Paris in its everyday life.
Visualizza questo post su Instagram

@bacididama_gf
The ultimate gluten-free Paris Instagram account about life in Paris!
Visualizza questo post su Instagram

@charlottepuckette
If you are a foodie in Paris, this is the Paris Instagram account to follow.
Visualizza questo post su Instagram

@seemyparis
This Paris Instagram account is the result of many individual works that give this feed uniqueness.
Visualizza questo post su Instagram
And, of course, you can find @parisrentapartments too! Send me what you would like to see reposted about Paris!
Visualizza questo post su Instagram