Movie Places in Paris to go
Here some movie places in Paris to visit!
If you love the cinema and you would like to feel like you are in one, Paris is the perfect city for you. That is because there are lots of movie places in Paris! You can actually visit many scenarios and landscapes that became a set for the greatest directors.
Amber
Paris can be the perfect set for every movie!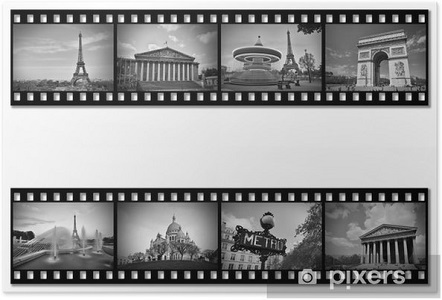 Paris for cinema lovers, movie places to go
The very first cinema in Paris
Even if cinema techniques have various "ancestors" as the Kinétographe by Thomas Edison, cinema history usually starts with Lumière brothers. It is very interesting watching how this happened. A beautiful DVD collection about this process and the Lumière brothers is the one named Movies Begin!
Once you are in Paris, you can go to 14 Boulevard des Capucines to visit the very first cinema in Paris!
What you will see, going at this address, is the Gran Cafè basement where, a long time ago, Lumière brothers used to film their movies.
If you really are into why and how Lumière Brothers made history, I suggest reading Auguste & Louis Lumiere and The Rise of Motion Pictures!
Midnight in Paris movie places
Midnight in Paris is one of the latest years movies by Woody Allen. The main characters explore Paris in the early 30s atmosphere, meeting may of the artists and writers who lived in Paris. Midnight in Paris won lots of awards, even the Oscar!
To see some places of Midnight in Paris, I suggest taking a walk along rue de la Bucherie. At no. 37, you will see the famous bookshop that you see in Midnight in Paris! It is named Shakespeare and Company.
Inception bridge, Paris
Inception by Christopher Nolan deals with reality, dreams, and mental power. Many movies shot in Paris during the last years include this topic!
If you would like to visit an iconic movie place in Paris, you can't miss this one. The Bir-Hakeim bridge is one of my favorite bridges in Paris. If it was already famous because of its majesticness, now it is also famous because it has been a set of Inception!
Seduction scene movie place in Paris
Paris is one of the favorite destinations of the masters of cinema. Quentin Tarantino is one of them!
One of its latest movies, Inglorious Basterds, was partially shot in Paris too!
If you are looking for a cozy place but peculiarly, I suggest going to the Bistrot La Renaissance, where Quentin Tarantino shot part of Inglorious Basterds. That's where Daniel Bruhl seduces Mélanie Laurent!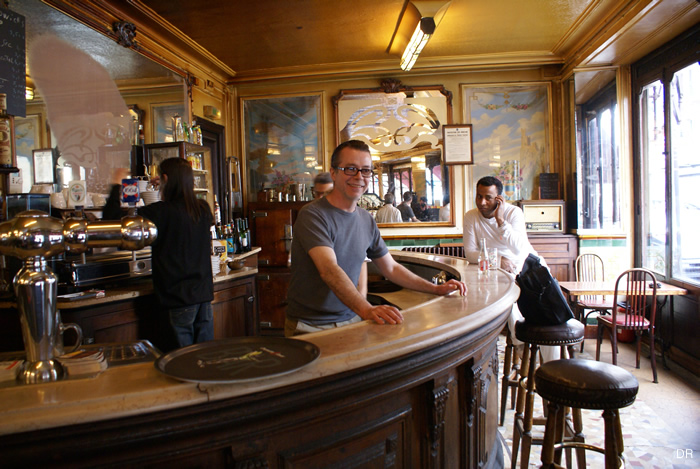 Moulin Rouge and Amélie
If you do love both these films, you have to go to Montmartre! There you will see the world-famous Moulin Rouge, which also was set of the famous Moulin Rouge film.
Also, you will spot many places of "Amélie", such as the Café des 2 moulins, where the character works. Since you are there, take Montmartre funicular to admire the Sacré-Coeur Cathedral.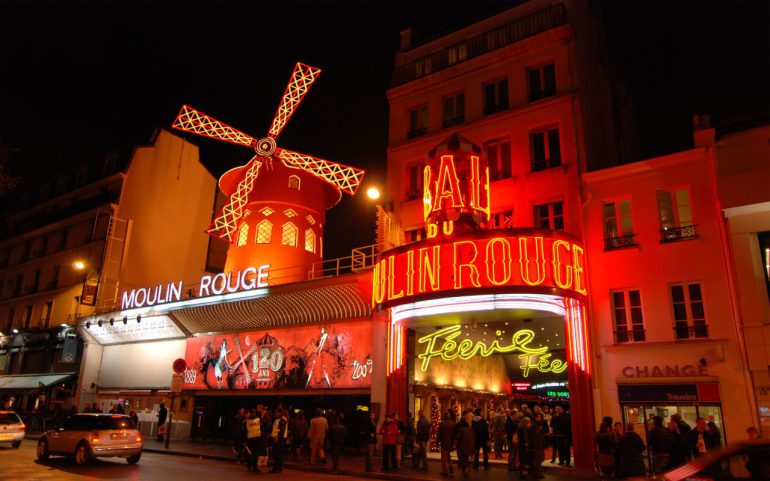 The devil wears Prada… in Paris!
All fashion victims can't escape the chance to visit the Galliera Museum. It is where, in the movie, Maryl Streep parks her limo in The Devil Wears Prada!
Also, the building itself is a must-visit museum since it is about fashion.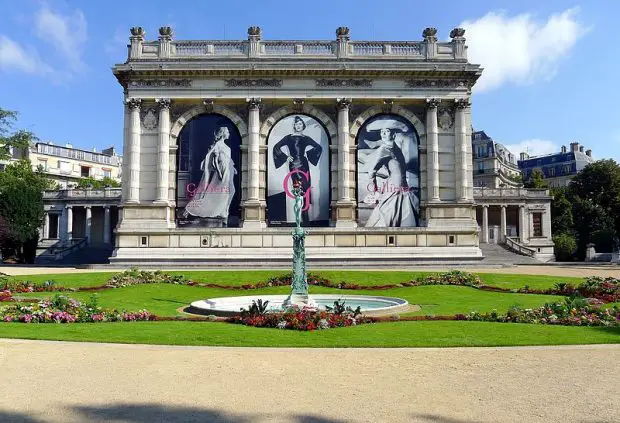 Aristocats in Paris
If you would like to breathe the Parisian atmosphere of the Aristocats movie, the lovely Disney movie with a family of cats, you need to go to the Café de la Paix. It is one of the most beautiful cafés in the Napoléon III style to visit.