How to join Disneyland Paris Pride 2023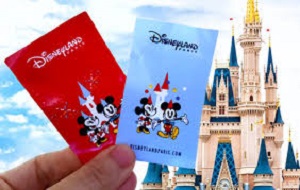 Are you coming to Paris next month? Don't miss the opportunity to join a very special event, the Disneyland Paris Pride. Read all info
Exploring Paris in Spring or Summer is one of the best ways to enjoy the city at its fullest. Warm days are just the best to have long walks in the huge gardens of Paris. Also, if you are going to spend at least 4 days in Paris, you may consider planning a trip of 1 day outside Paris.
If you are into art and architecture, and you would love to see a masterpiece of a garden, the best choice you could make is to spend one day in Versailles. But, if you are looking for pure amusement and entertainment, the best destination surely is Disneyland Paris.
Disneyland Paris always hosts special events. Next month, in June, there will be one of the most lively and inclusive events than ever, the Disneyland Paris Pride. Here is what will happen in the middle of June.
Disneyland Paris Pride 2023
In June, the amusement park will host the third edition of Disneyland Paris Pride. During this event, Disneyland Paris will light up with the colors of the rainbow to celebrate the beauty of diversity. From children to adults, all LGBT+ friends are invited to participate in this event which promises to be unique and unmissable.
What's on the schedule? First of all, don't miss the rare opportunity to enjoy late-night rides. The all-new Parade is happier, more festive, and more colorful than ever.
The highlight of the event is undoubtedly the live concert. Appointment at the Walt Disney Studios Park, which will open its doors from 8 pm to 2 am, exceptionally for this event. Are you ready for Pride celebrations in Disneyland Paris? If you would like to know more about the huge amusement park in Paris, read more Disneyland Paris Guide