Louvre Museum temporary exhibitions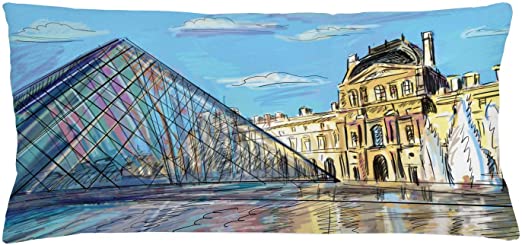 Here are which are the temporary exhibitions that will be held in the Louvre during the next months.
The Louvre Museum offers even more than its permanent collection. It gives you the chance to visit some unmissable temporary exhibitions as well. Here are the ones you can visit until Summer 2022.
Louvre temporary exhibitions Spring 2022
Venus D'Ailleurs. Matériaux et Objets voyageurs in the Louvre
until 4 July 2022, Louvre Museum 
Set up in the Petite Galerie, the exhibition offers a journey through time and around the world. It is a journey through materials and objects. The topic is the story of the world and of peoples, evoking exchanges between distant worlds.
In addition to stones, shells, and plants, the discoveries concern ostriches, giraffes, and elephants, which have then become real subjects of inspiration for the artists.
Pharaon Des Deux Terres. L'Epopee africaine des Rois de Napata
until 25 July 2022, Louvre Museum 
The exhibition "Pharaon des Deux Terres" illustrates the African history of the kings of the now disappeared city of Napata, the ancient capital of Nubia. Around 730 BC, the ruler Piânkhi undertook to conquer Egypt and begin the dynasty of the Kushite pharaohs. His successors reigned for more than 50 years over this kingdom. The exhibition focuses on the leading role of these historical characters.
Giorgio Vasari
until 18 July 2022, Louvre Museum 
Giorgio Vasari put together what was probably the first collection of drawings based on a historical logic: the legendary "Book of Drawings" published in Florence in 1568. On June 29, 1574, two days after Vasari's death, the book was handed over by his heirs to the Grand Duke of Tuscany Francesco I, before disappearing. The great collectors of the 17th and 18th centuries all believed they owned the drawings in the book. In 1950 two scholars, Arthur Popham and Philip Pouncey noticed the presence of a mysterious emblem on a "Vasari montage". The exhibition is dedicated to the unexpected consequences of this discovery, more than half a century old.