May 1st in Paris and a Labour's Day Tradition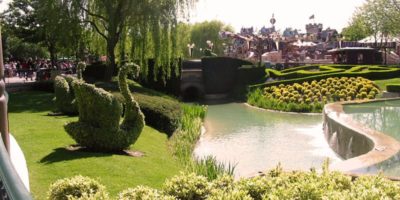 If you are in Paris during the day of May 1st remember that it is French Labour's Day! This means that you can join lots of events. They are not necessarily about work. Anyway, they are planned at this time of the year because lots of travellers and explorer of the world choose this time to visit Paris.
If you are into home decor and interior design, remember that till May 8th, there is the Foire de Paris! It is at the Porte de Versailles. This place is the biggest shopping mall in France. The fair opening hours are from 10 a.m. to 7 p.m.
Plus, another event to note down if you are in Paris during this time of the year, is the Fete de la Victoire. It is a traditional holiday that takes place in the Arch de Triomphe area on May 8th.
May 1st in Paris, a muguet tradition
On May 1st you can go to take a walk to the Fete du Muguet. It is an event dedicated to flowers. You can go there to admire the activities linked to the flowers. Those kinds of activities are very common in France. They make you admire a very authentic atmosphere. The muguets selling is a very important tradition because May 1st is the only day during French people can sell flowers without the special permission. It is exciting to see how the labour's day, united to this tradition, is a celebration of one of the most traditional job in Paris. Bu here another fun fact that it is nice to know. Muguets are a very special symbol of both Paris and France.
If you would like to join this event, go to the following locations:
 Bois des Buttes Rondes in Poigny la Foret;
La foret de Ferrières in Poncarré;
La Foret de Pontarmé in Domaine de Chantilly.