Paris, May 1st 2022
May is one of the perfect times of the year for exploring Paris! You can feel that summer is coming, and there are lots of events to go to.
If you come to Paris in May you have the chance to live the typical Spring days. The weather is perfect to take long walks in the huge parks of Paris or along the Seine.
It also is the month of anniversaries and annual festivities such as the International Workers Day on May 1st. Besides the Fete du Travaille, and Victory Day on May 8th. This year there is one more celebration: the 30th anniversary of Disneyland Paris! There will be many art events and concerts.
May 1st in Paris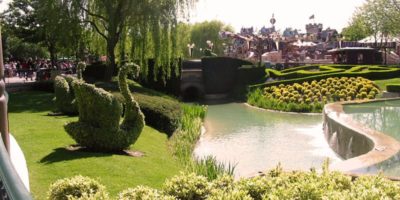 The first day of May in Paris is the Fede du Travaille, Workers Day. It is the perfect time of the year to visit Paris. There are many things to do in the city! As I have already suggested, I recommend going to the wide parks in Paris. And if you are struggling to have a night in Paris like in the movies, you can book for a show at the Moulin Rouge or you can choose among the events at the Opéra Bastille of Paris.
I have to admit that being in Paris on May 1st comes with downsides as well. Most of the museums and the monuments in Paris are closed due to International Worker's Day. For example, you can't go to the Louvre Museum, to the Musée d'Orsay, and to eh COncergierie. The access to the Arc de Triomphe is also closed.
Anyway, there still is a lot to do! The Eiffel Tower and the Montparnasse Tower, the Bateaux Parisiens, the Bateaux Mouches and the Jacquesmart-André Museum are open on May 1st. Are you ready to spend this day in Paris?