Is Paris a multicultural city?
Is Paris a multicultural city? Even if you might think so at the first glance, there's something that only a local can tell you. This is a must-read if you would like to know where multiculturalism is in this city and where cultures live in Paris.
Paris multiculturalism
Why do travelers come to Paris? At first glance, the answer seems quite obvious, since it is the most romantic capital in the world, the city of light, love, fashion, and art.
La Ville Lumière is on everyone's bucket lists, you can walk in the Champs Elysées and get lost in the beauty while listening to "La vie en rose" by Edith Piaf. But as a saying goes, there's more than meets the eye! Everyone knows the Tour Eiffel, Montmartre, and the Louvre, but there is much more than that! For instance, have you ever noticed the Arabic influence in Paris?
Some examples of the Egyptian Revival architectural style can still be found nowadays through public statues at Rue de Sèvres, as well as a sphinx-decorated base for the column of the Fountain of the Palm Tree in Place du Châtelet. Of course, they convey the French fascination with an ancient Egyptian design.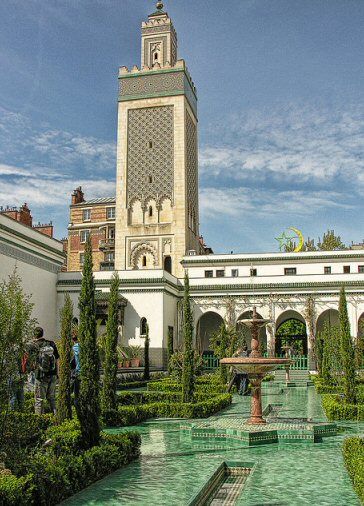 Moreover, the Grande Mosquée de Paris is the oldest mosque in France's metropolitan area. It was built in the aftermath of World War I as a tribute to the 70.000 Muslims who fought for France and it resembles the famous Alhambra, in Granada.
This is a sneak peek into the Arabic world, but have you ever heard of the Chinatown in the 13th arrondissement? And Little India in the 10th? Would you believe that the former is the oldest known Chinatown in all of Europe?
In this city there's room for everyone, Paris multiculturalism will make you feel part of a magical world in which all the barriers of difference are broken down. It is estimated that one out of every seven inhabitants is a foreigner!
Last but not least, our icing on the cake: The Rue du Faubourg Saint-Denis. Walking down this street, you can count over 15 different ethnic restaurants and shops. People who love to sample ethnic cuisine and purchase souvenirs can't miss this step!
Come to Paris to fall in love with the wonderful Tour Eiffel, l'Arc de Triomphe, Versailles, and Notre Dame Cathedral. But don't forget all the alternative places that we have just mentioned. Just to give one more proof of Paris multiculturalism, we finish this column with the Wall of Love, also called Le Mur des Je T'aime, a huge blue wall where the famous three words are written in 250 languages!
À tout à l'heure!