Under 26 in Paris benefits, free entrances and ticket discounts
If you are under 26 and you are in Paris, you are very lucky! You can take advantage of important discounts about the metro, many museums, and attractions of the city. Here you will know where you find under 26 free entry.
Since April 2009, EU citizens + Norway, Island and Liechtenstein under 26 have free entrance in every museum of France and every national museum.
In some museums, you need to do the line anyway and then take your free ticket, following the rules of free entrance for under 26 in Paris. In others, you can just show a valid ID and enter, without any queue. But let's focus on all the advantages for those who are younger than 26. If you are an Eu resident, this is a real money-saving!
Under 26 discounts in Paris metro
If you are under 26, you can buy the Ticket Jeune (i.e. for young people). It is a daily ticket that allows you to move around Paris taking the transport you prefer: metro, RER, bus, tram, SNCF train.
This ticket does not include airport transfer.
And, it includes tickets for cruises on the Seine neither.
The ticket Jeune is valid only during weekends, from 00.00 a.m. to 11.59 p.m. You can buy it where you usually buy normal RATP tickets or you can book it and buy it online.
Before using your Ticket Jeune, you must write your name on it.
The prices vary on the zone:
The 1-3 zones ticket costs € 3.85;
Ticket for the zones from 1 to 5 costs € 8.35;
The 3-5 zones ticket costs € 4.90.
Amber
If you are under 26, come in Paris at weekends to save more money!
Remember that Paris is divided into 5 zones. Versailles and the airport of Orly are in the fourth. Disneyland, Auvers Sur Oise, CDG Charles de Gaulle Airport are in the fifth.
Accommodation in Paris for young people
The accommodation for young adults and under 26 in Paris is a lot! If you are in a big group of friends, I think that a great accommodation for under 26 in Paris are hostels.
If you don't like hostels because you think they lack privacy, just think about the fact that new ones have private rooms too. I insist because in hostels you can make new friends in the halls in a "safe" place. Here a bunch of some of the best ones:
Generator
This hostel in Paris is perfect for under 26. That is because it is in a lively area, in arrondissement 9, and you can take advantage of many typical restaurants and cafès where you can eat without spending too much. It is in a bohemian style but neat!
Les Piaules


This is a good accommodation for young adults in Paris. That is because it is in a lively district, the one of Belleville. Also, it is a refined and neat place. Common halls are cozy and the terrace is good too. The location of this accommodation in Paris is unique! It is between arrondissement 11 and arrondissement 20.
St Christopher's Inn


St Christopher Hostel in Paris is a chain. I recommend booking in the one at Gare du Nord. Even if I don't recommend being there late at night, I think that its position is a great advantage if you want to move around Paris the second you exit the door of your accommodation! And you will use transports a lot since it is in arrondissement 10!
Free events for Under 26 in Paris
If you are under 26, and you are coming to Paris, I suggest noting down the free events for under 26! That is because, even if Paris offers so many things to do for free yet, you might want to go to theatres or cinemas, or concerts. Since young people usually don't have very much to spend in culture, Paris City Hall gives the chance to go to some of these events for free. Here how you can do to seek free entrance events for under 26 in Paris.
Kiosque Jeunes
The Kiosque Jeunes is a Paris tourist office at 10 Passage de la Canopée, 75001 Paris, in arrondissement 13. Once you arrive at the kiosque jeunes, you can ask for all the free events in Paris for under 26. Actually, the events are free for under 30 too! In fact, they offer free tickets for students in Paris, that are from 13 to 30 years old. Some offers include a +1 ticket. This means that free evenings of culture are for two people. If you are not studying in France, you can still ask for other reduced rates and student discounts. Once you are in Paris, you just have to go at the Kiosque.
The opening hours of the Kiosque Jeunes are 11 am – 7 pm, from Tuesday to Saturday.
Would you like to go there by metro? Get off at Les Halles metro station.
Pass Jeunes for free events in Paris
Whether you are planning your stay in Paris in advance or you are already there in Summer, I recommend checking if you are in time to take advantage of the Pass Jeunes. It is a coupon book for Paris events, with 28 coupons among discounts, and free tickets of many places. The itinerary is designed by Paris City Hall and it includes museums, swimming pools, events, sports, exhibitions, cinema, and many other events to access for free. All coupons and discounts are available in specific months. For example, in the latest years, they were valid between 15th June and September 15.
The conditions to obtain the Pass Jeunes are two. You have to be aged at least 15 and be over 25. Or, you have to be in one of the 11 towns close to Paris: Clichy-sous-Bois, Les Lilas, Pantin, Cachan, Bagnolet, Bobigny, Bondy, Le Pré-Saint-Gervais, Montreuil, Noisy-le-Sec, and Romainville.
If you want to get the coupon book for discounts and free events in Paris, you have to obtain the Pass Jeunes. To do this, you must register on their website, and order the Pass Jeunes using the Citoyen Card, that you can order here. After that, you will select the pick-up point closer to you.
Free entrance museums for under 26 in Paris
If you are younger than 26, you may go to your favorite museum for free! Check if it is in the following list. Besides the Louvre, the Pantheon and the Catacombs, you won't know where to go first. Remember to take your documents where the staff can check your age and your resident Country.
People under 26 that are UE citizens or just live in Paris (and can prove it) can visit so many attractions in Paris for free. This is fantastic because you can get to know French and Parisian culture! Even if Paris is one of the most expensive cities, under 26 have the chance to access some of the best monuments in the world.
Maison de Balzac
Access the house of Honoré de Balzac for free! Visit 4 rooms and the library. Also, you will admire original manuscripts!
Musée Bourdelle
This is where the artist Antoine Bourdelle lived. Here, you can admire more than 500 artworks among sculptures and paintings by Bourdelle.
Les Catacombes de Paris
Visit Paris catacombs means learning to know the past of the city by experiencing what is still left. They usually are free entry for under 26.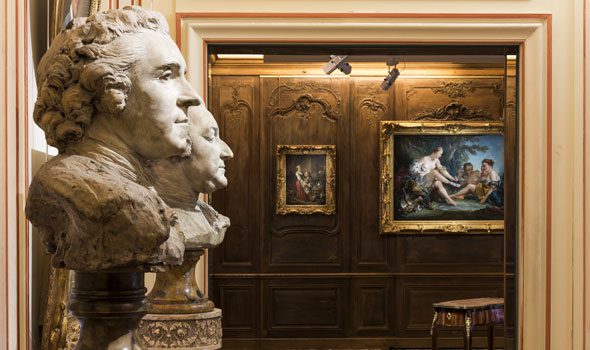 Musée Cognacq-Jay

– Musée du XVIIIe siècle
Go to this museum if you are into the art of the 18th century. The entrance is free!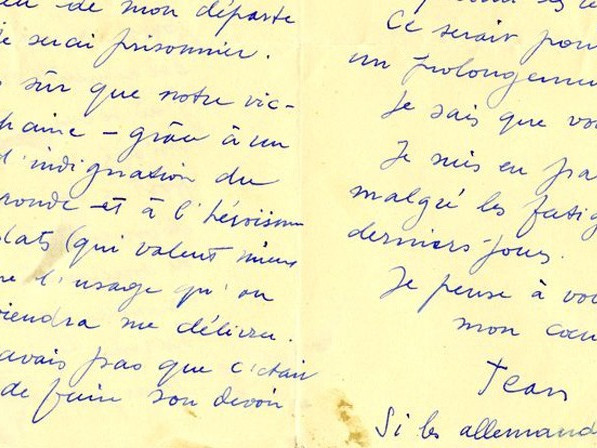 Leclerc Moulin Museum, the Liberation of Paris museum
The Leclerc Moulin Museum in Paris is dedicated to World War II. More than "just" a museum, it also is a research center.
Petit Palais – Musée des Beaux-Arts
At the musée des beaux-arts, you can see artworks by Rembrand, Delacroix, Cézanne, and Courbet! Also, you can admire some Art Nouveau objects!
Musée de la Vie Romantique
If you are into Romanticism, this is a mandatory destination for you. Admire artworks of the 19th century!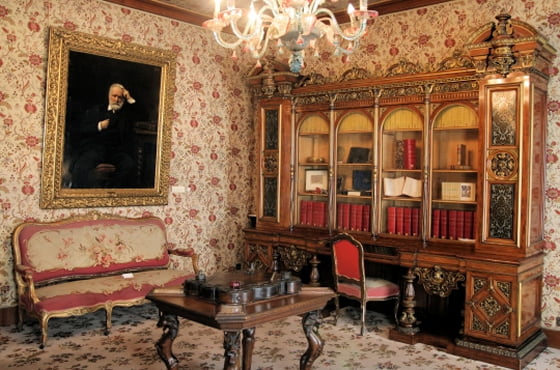 Maison de Victor Hugo
This is one of the most important museums dedicated to literature and French culture in Paris! You can visit the house where Victor Hugo lived.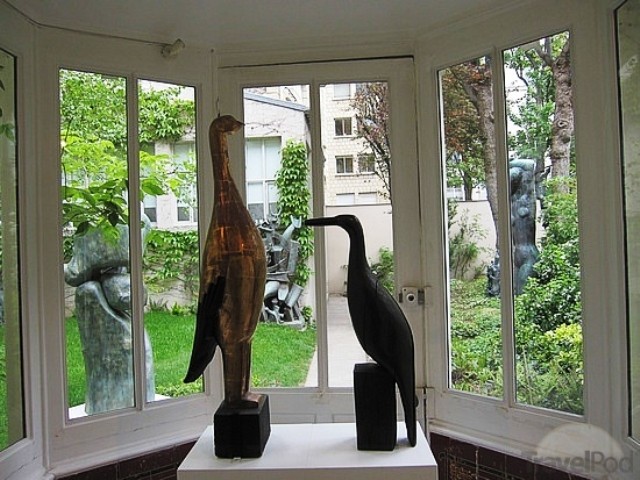 Musée Zadkine
The Zadkine Museum is the atelier-museum where the Russian sculptor Ossip Zadkine lived. There, you can admire sculptures, paintings, and sketches of this peculiar artist!
Louvre
The Louvre is the mandatory stage for art lovers. There, you find collections about the art of all times and all places: from Italy to France; from the Netherlands to Spain; from German to England.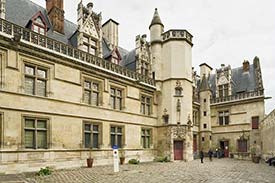 Quai Branly museum
The Musée du Quai Branly is a museum about ancient arts from all over the world. It is huge: the main hall is 200 meters long!
Jean-Jacques Henner museum
The Musée National Jean-Jacques Henner dedicated to the Alsatian painter. The museum hosts about 1000 sketches, documents, and paintings!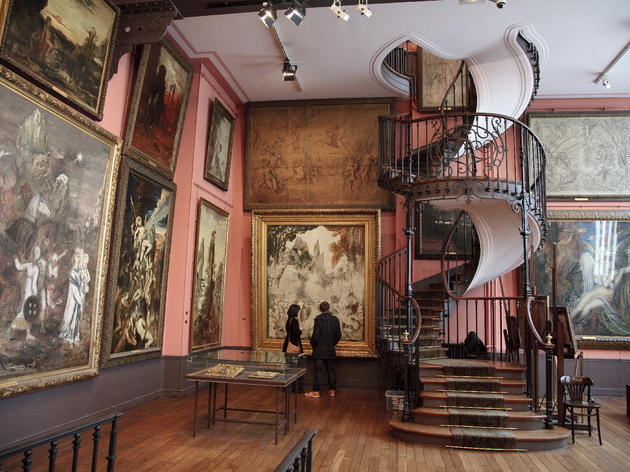 Musée Gustave Moreau
The Gustave Moreau museum in Paris was designed by the artist itself. Here you can explore the world of Gustave Moreau, the precursor of French Symbolism!
Rodin Museum
Even if this museum is dedicated to the art of Rodin, here you can find artworks by Claude Monet, Pierre-Auguste Renoir, and Vincent van Gogh too!
Musée Picasso
The museum dedicated to Picasso in Paris is about the people who worked with him too. It is one of the most important museums in the city, and it surely is a place that won't disappoint Picasso lovers.
Centre Pompidou
George Pompidou center, also known as Beaubourg, is one of the most important contemporary art museums in the world. There, you will find laboratories, happenings, and events too!
Musée des Arts Asiatiques Guimet
The Guimet Museum is about objects and artworks of the most ancient eras, from all over the world: Japan, China, Egypt, ancient Greece, and the Roman Empire.
Cité de l'architecture et du Patrimoine
The Cité de l'architecture et du Patrimoine is perfect for those who are into architecture, design, and anthropology! Walk in the copy of the Hunité d'Habitation by Le Corbusier!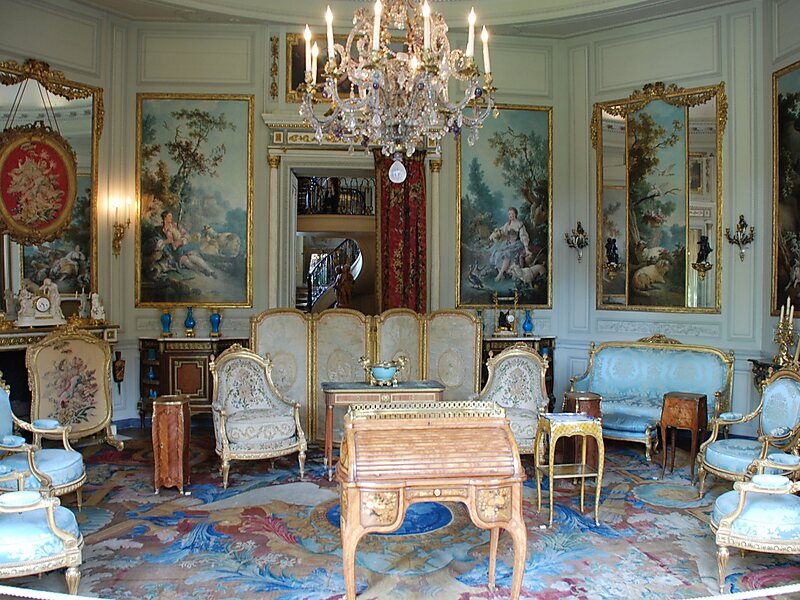 Nissim de Camondo museum
Nissim de Camondo museum is both a house and a museum. There, you can admire the beautiful interiors of the house with artworks and very well-designed furniture!
Cité de la musique
Cité de la Musique is a museum of musical instruments but it includes a concert hall and part of the Conservatory of Paris!
Musée des arts et métiers
The Musée des Arts et Métiers hosts exhibitions about mechanical sciences, technologies, design, sciences, gaming, transports, and inventions of all times.
Army museum (hôtel national des Invalides)
If you go to the Hotel National des Invalides, you can visit Napoleon's Tomb and the Army Museum. In the same building, there are other museums such as the Plans-Reliefs and the Ordre de la Libération Museum.
Musée de l'Institut du monde Arabe
The Institute du Monde Arabe in Paris, designed by Jean Nouvel and Architecture Studio hosts a library, a restaurant, artisan shops, bookstores, audio and video archives, and a smoking area!
Grande Galerie de l'évolution


It is a wide museum of natural history: there are elephants, giraffes and lots of other embalmed animals of the Savannah environment. Also, there are lots of screens that display all the information about natural history!
Musée de l'Homme
The Musée de l'Homme is the Museum of Man in Paris. Since 1937, it is a reference for who is into anthropology!
Arc de Triomphe
The Arc de Triomphe is one of the most important historical monuments of Paris, was strongly wanted by Napoleon Bonaparte. It is a monument that celebrates all the people who fought for the French Revolution.
Panthéon
Panthéon de Paris is one of the most important churches in Paris to visit. It is a neoclassical church designed by Jacques Germain Soufflot and Jean-Baptiste Rondelet between 1759 and 1789.
Conciergerie
The Conciergerie originally was the Palais de la Cité, a residence for the kings of France. It is a masterpiece of gothic architecture, and it still is part of the Palace of Justice of the city.
Sainte-Chapelle
Sainte-Chapelle church is one of the most important gothic monument. Built-in 1248, it hosts holy objects such as the Holy Lance and fragments of the True Cross
Notre-Dame de Paris
Even if Notre-Dame has faced one of the most disturbing accidents of our century, you can still visit what remains of this wonder of Paris and the world. Its beauty is still intact.
Basilique Saint-Denis
The Saint-Denis Cathedral is one of the must-sees of Paris neighborhoods. Just think that it is one of the most important gothic architecture masterpieces in France!